DEAD ON ARRIVAL (D.O.A.) POLICY
Condition of Livestock Upon Arrival
So that our fellow aquarium enthusiasts might enjoy the most amazing and fulfilling experience with the service we provide, as well as the fruitful expansion of their hobby, at Shop Aquarium Fish we take extreme pride in the high quality and health of our animals.  In doing so, we fully guarantee that our livestock will arrive with vim and vigor and our plants full-of-life!  
Here are the steps to follow when claiming D.O.A.s:
Livestock: 100% Guarantee only on UPS Next Day Air

Plants: 100% Guarantee on all Shipping Methods

Take a picture of the un-opened bag with livestock (if dead ones are visible)

Remove any dead animals, and take a photo of the dead animals next to our postage label attached to your package

Send an email with pictures to jj@shopaquariumfish.com. 

D.O.A. claims must be sent within 24 hours of receiving the package

Any claims due to packages being left outside for extended periods of time in extreme weather are void.  Although mistakes do happen, we reserve the right to handle this on a case by case basis. 

Extra animals included do not qualify for D.O.A. claims

Any D.O.A less than $15 in value will be shipped with a future order. We reserve the right to ship D.O.A claims under $15.

Any D.O.A on replacement orders will be shipped with a future order.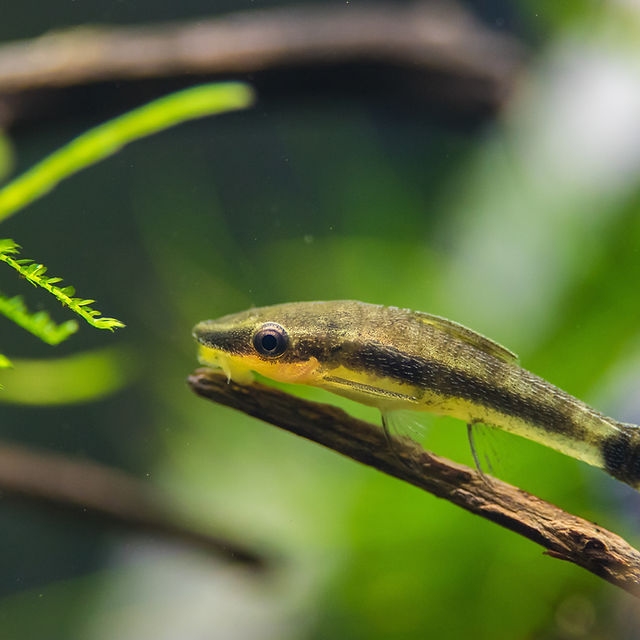 ABOUT US
Welcome to Shop Aquarium Fish a family-owned and operated online retail business founded in Florida. We specialize in nano freshwater fish and plants. Our main goal is to provide access to a variety of unique and healthy nano fish for both the seasoned fishkeeping community as well as the novice beginner.
READ MORE